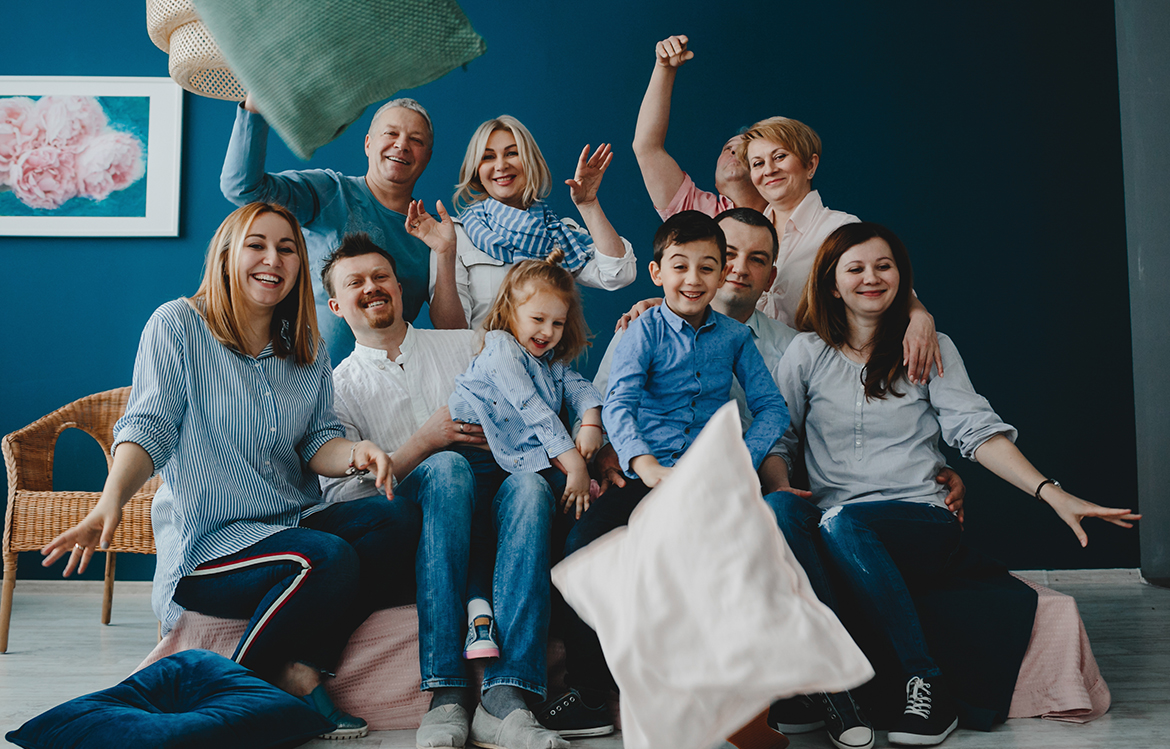 Family Sponsorship
If you are a Canadian permanent resident or citizen with a family member who wants to immigrate to Canada, you may be able to help them become a permanent resident. Family reunification remains one of the pillars of the Canadian immigration system.
The Family Class Sponsorship Program reunites families by enabling adult permanent residents or citizens to sponsor a relative for immigration to Canada. To be eligible, the person seeking sponsorship must be a:
Spouse, common-law or conjugal partner
Dependent child
Parent
Grandparent
Sibling, nephew, niece, or grandchild under 18 years who is unmarried and whose parents are deceased
The person sponsored must live outside Canada, unless they are residing legally in Canada temporarily, for example with a work or study permit.
What is a Spouse/Partner?
Individuals under these categories are eligible for sponsorship:
Spouse: legally valid marriage in country of origin and under Canadian law
Common-law partner: At least 1 year of uninterrupted cohabitation in a conjugal relationship
Conjugal partner: Conjugal relationship for at least 12 months (permanence and commitment similar to marriage or common-law) where couple is prevented from living together due to immigration barriers, religious reasons, sexual orientation or marital status (e.g. married to someone else, where divorce is not possible in country of origin)
Same-sex relationships: considered valid for immigration purposes under these categories
What is a Dependent Child?
A child of the sponsor, or a child of the sponsor's spouse or common-law partner, can be considered a dependent child if they are under age 22 and don't have a spouse or common-law partner of their own. Children over age 22 can be dependents if they relied on their parents for financial support before age 22, and are unable to financially support themselves due to a mental or physical condition.
Children in sole custody of a previous spouse are still considered dependent children, and must be declared on the sponsorship application. If a dependent child being sponsored has one or more dependent children of their own, then the sponsor must prove their financial capacity by meeting a low income cut-off.
Who can Sponsor?
A sponsor must be an adult Canadian permanent resident or citizen over the age of 18. A sponsor must reside in Canada, unless they are a citizen currently living abroad and planning to reside in Canada once the sponsored individual arrives.
An individual may not sponsor if they:
- Are in prison
- Are subject to a removal order
- Are in the process of bankruptcy
- Receive social assistance from the government (except for disability)
- Have been convicted of (or attempted/threatened to commit) an offence of a violent or sexual nature, or resulting in bodily harm of a family member
- Have failed to pay child support payments
- Have failed to pay back immigration loans, or have made late or missed payments
- Have sponsored a family member in the past and failed to meet the terms
- Have sponsored a previous spouse or partner who has not been a permanent resident for more than 3 years
- Were themselves sponsored and became a permanent resident less than 5 years ago
---